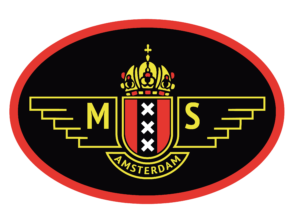 MS Amsterdam
The Motor Sportclub Amsterdam (MSA) was founded in 1970. Since 1970 we are a social club for leather and fetish men, welcoming new members and new ideas and supporting other clubs in Europe.
Our main focus is to be a social club for our members, organising monthly get togethers, organising our own events and visiting events hosted by other clubs.
We also support the local leather and fetish prides and other social activities that increase the visibility and acceptance of the leather and fetish community.
The MSA is proud to be a founding member of the ECMC, hosting the first ECMC AGM on 2 November 1974 in Amsterdam.
During ECMC AGM celebrating our 25th anniversary in 1995 the MSA organised the first Mr Leather Europe contest. In the spirit of brotherhood since 1996 the MSA grants the right to organise the Mr Leather Europe contest to the ECMC club that organises the ECMC AGM in a year.