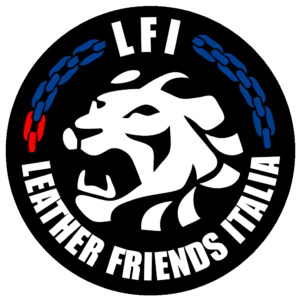 Leather Friends Italia
Leather Friends Italia was born in 2010 by the effort of some friends who have taken up the challenge of re-launching the fetish world in Italy.
The name was not chosen at random, we talk about leather but we want to incorporate under this name all the fetishes that revolve around it (rubber, military, skin …), we talk about friends because we don't want to remain numbers in a list, we talk of Italy because the eye is set on a goal that wants to go further than a simple region. We feel the passion and interest in this group still alive today and it is testified by the advice and contributions that the most active members of the group provide, from the participation of many who are still getting to know us and who rightly take their time before becoming members.
If you have a valid ECMC card, you will get a second drink for free to our parties! Just remember to show it at the entrace.