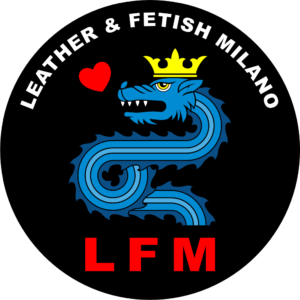 Leather & Fetish Milano
Leather & Fetish Milano (LFM) is a non-profit club based in Milan, Italy and is celebrating its 6th anniversary in 2020. It is one of several active fetish clubs in Italy and produces monthly parties as well as large regional events such as Italian Fetishman and Puppy Italy.
In addition to its commitment to the Italian LGBTQ Community, LFM has sponsored fetish workshops and large competitions in the United States, Mexico, Brazil and throughout Europe in collaboration with other clubs.
Current LFM members include numerous Italian title holders such as Mr Leather Europe 2020/2021 Stevio Blackheart and Italian Fetishman 2020/2021 Hexy Joe. We welcome new members and guests from any country. Please view our website at LFMilano.com for more information about future events or to become a member.
LFM's slogan for the 2020/2021 season is UNITED IN FETISH with a continued focus on Brotherhood, Unity and slowly returning to normal after the pandemic but always with safety of members in mind.
We hope to see you one day in Milan, a city of great food, culture, history, architecture, and beautiful men! A presto!