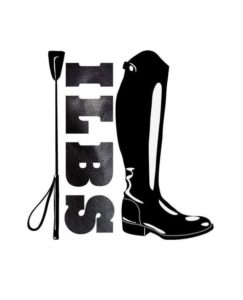 International Leather & Boots Spain
Who we are:
ILBS Description
With the denomination ILBS, "International Leather and Boots Spain", a CLUB was constituted, with legal personality and full capacity to act, lacking profit motive. Based on the values that support it, such as respect, educated behavior, tolerance, brotherhood, humility, conciliation, work for the community, expertise and charisma.
Meaning:
International = everyone is welcome and can participate.
Leather = the common fetish of the founders.
Boots = all kinds of boots are supported and therefore all fetishes are welcome. Spain = our main territory of action.
History:
In 2015, a group of Spanish friends, leather and boots fetishists, decided to organize a meeting in Spain, as an opportunity to meet again and encourage the Spanish fetish community to participate and consecrate an event in Spain, because until then only We met at events organized in other countries.
In January 2016, the first meeting was held, choosing Seville as the first city to meet. Few went on that occasion, but attendees have been growing in the following editions. Next January would be the 6th edition.
In 2019 we organized a new event in Corunna, a city in the Spanish northwest, pearl of the Atlantic, with a success of participation and creation of good times to share as a family. Next july will be the 3rd edition.
Purposes:
ILBS participates and helps in other events that take place in Madrid (Sleazy Madrid) and in Torremolinos (TLF) any opportunity is good to encourage and unite the Spanish community. Following the path of mutual respect and collaboration that inspire our behavior, we always want to be a meeting between all clubs. We find to work together, and in that difficult path we continue, we will not give up on the effort.